La Gaufre
The Méert gaufre, an icon since 1849, is a brioche style pastry filled with Madagascar vanilla paste that indulges your taste buds with sweetness and bliss.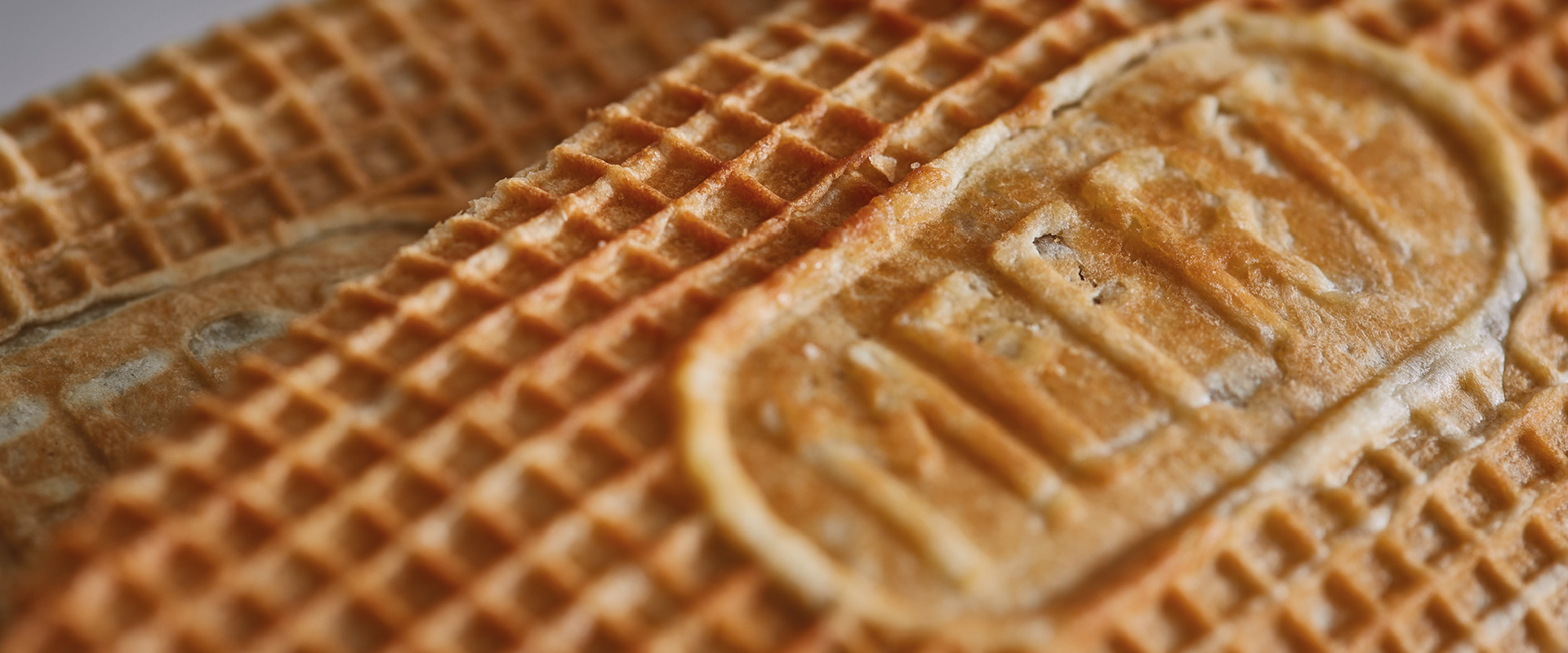 Lille waffle - Discover the Méert waffle on Meert.fr
La Gaufre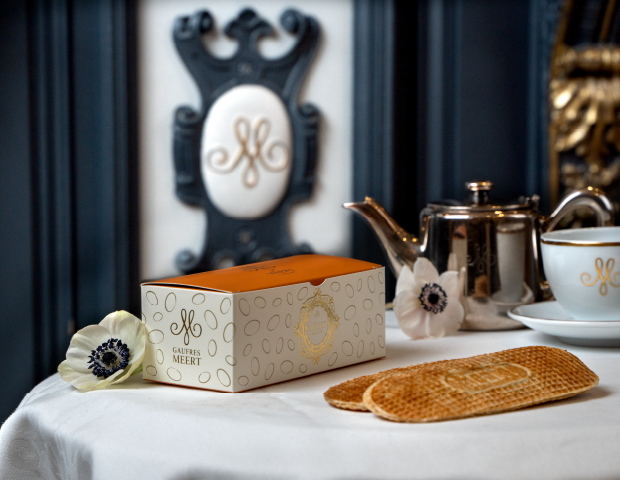 Gaufres EphéMéert Vanilla/Caramel/Pecan (box of 6)
The vanilla caramel pecan gaufre, a subtle balance between sweet Madagascar vanilla and the cheeky crunch of caramelised pecans. This original gaufre offers a real and tasty surprise on the palate. A subtly sweet pleasure to accompany all the gourmet moments of the day. 
---
The birth of a waffle
A secret recipe, closely guarded since the dawn of time.
In 1849, Michael Paulus Gislenus Méert took over the store at 27 rue Esquermoise. Eager to make his mark, he remained true to his Flemish origins, all the while improvising by creating a recipe for a flat waffle filled with sugar, butter, and Madagascar vanilla. The waffle, baked between two irons bearing the Méert insignia, is cut with a cookie cutter and filled by hand. In 2004, Méert built a gourmet universe around this iconic delicacy, creating its "EphéMéert" waffle alongside the traditional vanilla treat. For a limited time only, new waffles are released with delicate and subtle flavors and ingredients: pistachio and morello cherry, speculoos, chestnut, puffed rice praline, lemon and citrus, raspberry, and more. Maison Méert is committed to perpetuating this artisanal tradition, keeping its waffle recipe exactly the same as when it first appeared in 1849.